¡@
Even a diamond should be carefully designed and cut.
¡@
Now EU-01 also has a updated version --- EU-01_MKII !
¡@
¡@
EuLeit Audio Studio ( ELAS ) makes only Hi-End audio amp Modules.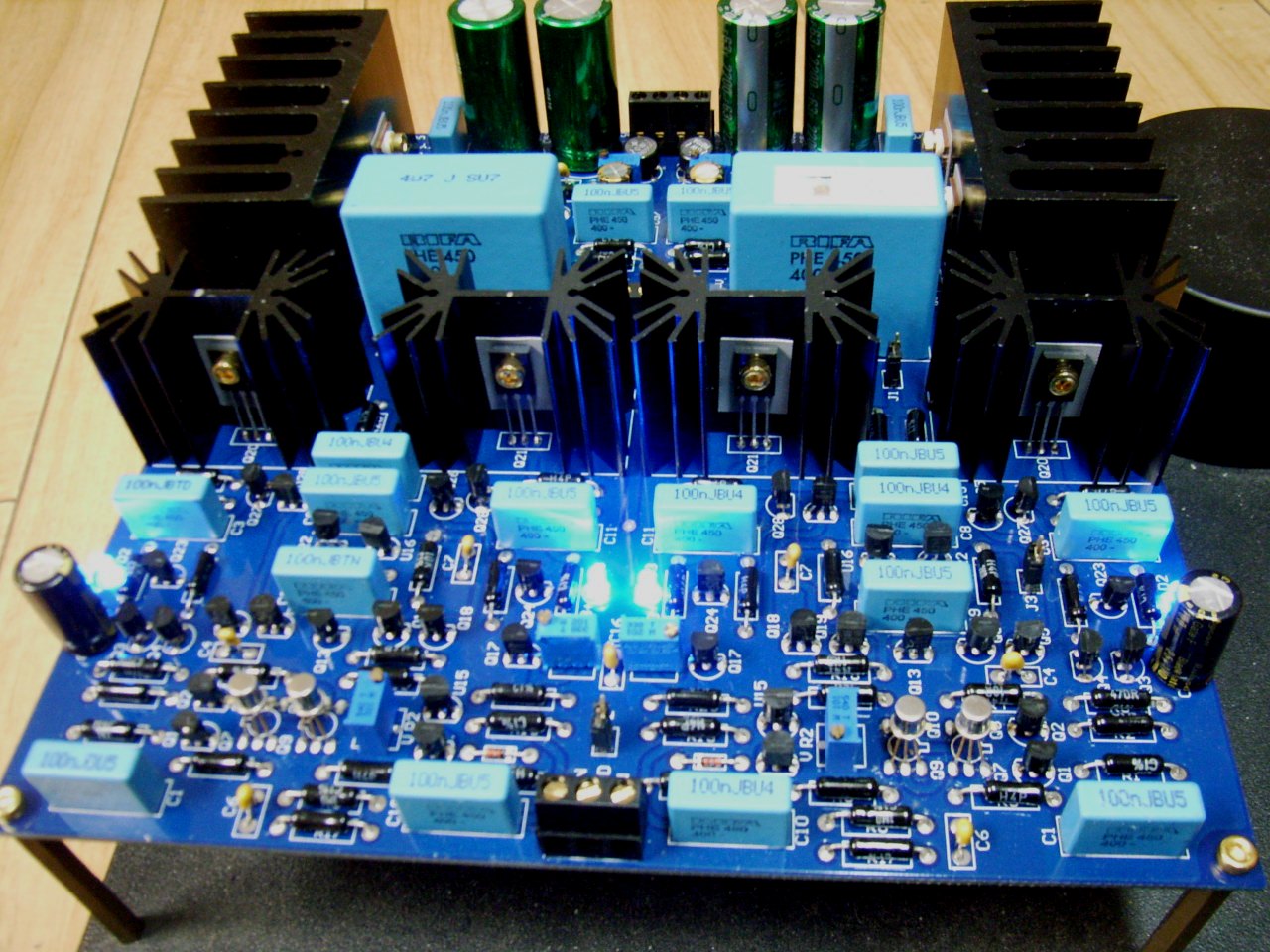 2010 EU-01_MKII very low noise version
¡@
2006 EU-01_v1.1
EuLeit Ultima-PRE amp EU-01 HOLCO version1.1
¡@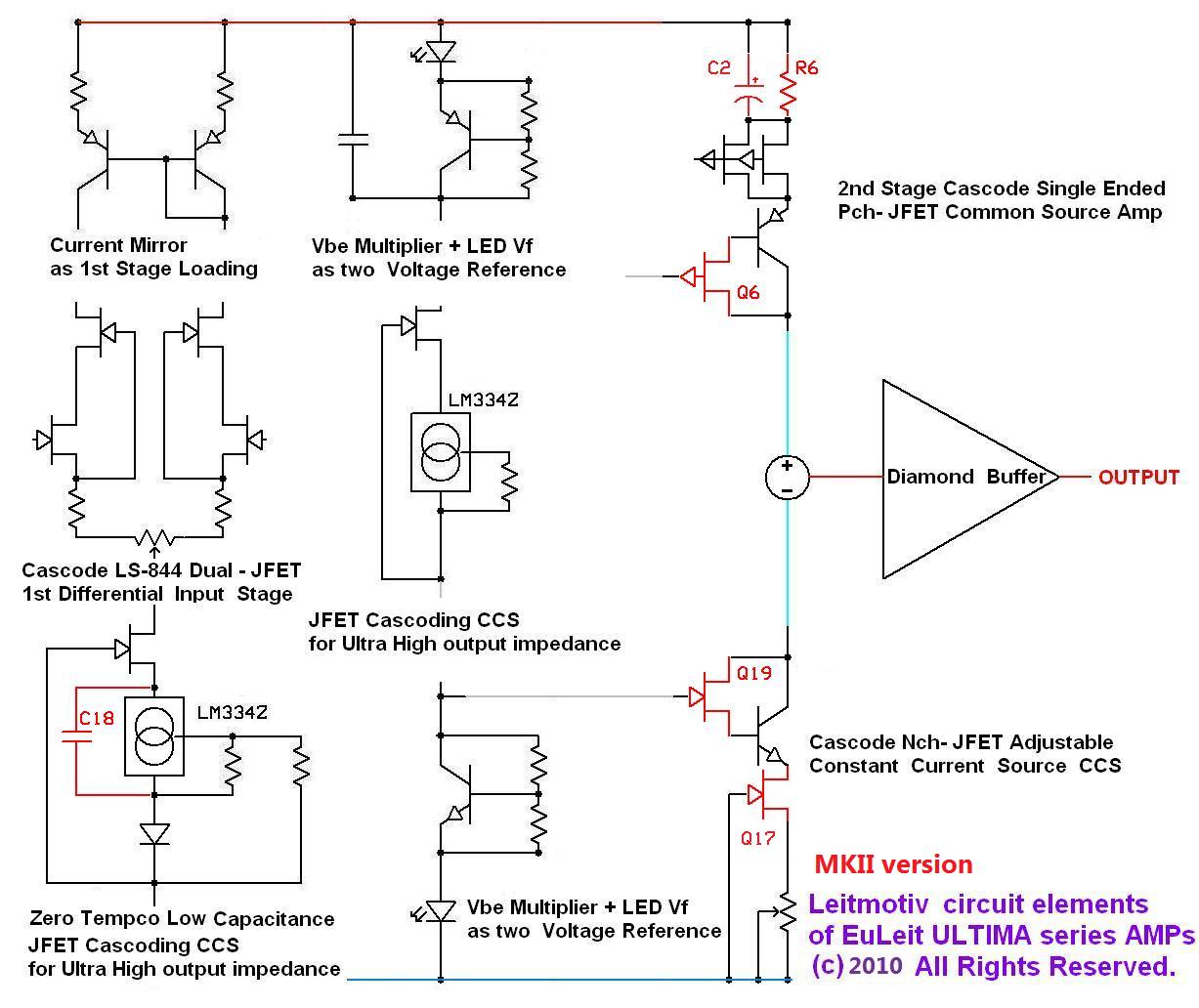 2010 new EU-01_MKII circuit main structure
¡@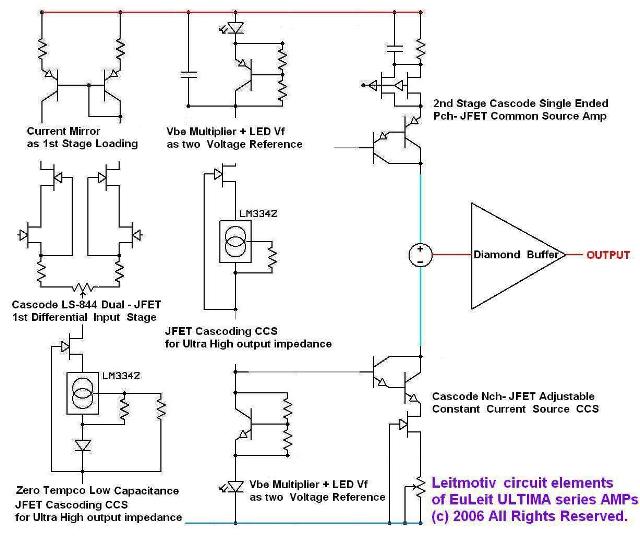 2006 EU-01_v1.1 circuit main structure
¡@
2006 Ultima-Pre Dale version1.1
¡@
In 2004, mtlin12 licenced to DZ the ULTIMA-PRE Balanced Preamp Modules as
above. Each channel includes two ULTIMA amp Modules with MOS Voltage
Shunt Regulator on a PCB, uses DALE resistors RIFA PHE450 capacitors and
4 ultra low noise Linear Integrated System's Dual JFET LS-844.
¡@
Now EuLeit Audio will support the same PCB, for Unbalanced stereo MODE ,
but use well-matched JFETs, HOLCO resistors instead of using DALEs and
limited volume handicraft only for better performance.
You can just add a good quality stepped attenuator, a transformer and a case
to become an ultra low noise, hi-end quality audio pre-amplifier.
Of course you can also use PGA2320 remote volume control kit, an input signal
select module and a case to become a remote controlled he-end audio preamp.
¡@
In 2003, mtlin12 designed and made the ULTIMA-1 150W MOSFET Power Amp , which used the same
Amplifier Structure as all other ULTIMA series amps like DB-01 ULTIMA-01 PRE , ULTIMA-Power and
ULTIMA-NGFB except ULTIMA-0dB Power Diamond Buffer ( 0dB means no voltage amplitude ).
¡@
ULTIMA's Leitmotiv :
1st input differential stage uses Cascode LS-844
( Linear Systems ultra low noise Dual JFET ).
1st input differential stage uses Zero Tempco Low
Capacitance JFET and LM334 Cascoding CCS.
1st input differential stage uses Current Mirror .
2nd Voltage Amplifier Stage uses Cascode Single
Ended (SE) JFET with adjustable JFET CCS.
2nd VAS cascode voltage references use Blue LED
and Vbe Multiplier with JFET Cascoding CCS.
Output Stage uses Diamond Buffer ( -01 PRE ),
Power Diamond Buffer ( -NGFB ) or MOSFET.

Eu- /ju:/ means good, well, like euphony : pleasing effect of sound.

Leit /lait/ means lead, like leitmotiv : leading motif, a dominant and recurring theme.